Music News
Another Cinderella now available on Vinyl!!
Thursday, March 17, 2022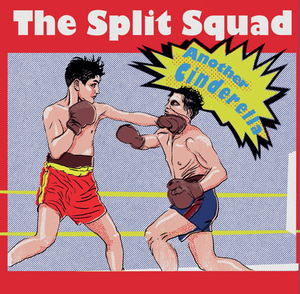 Our 2nd album, "Another Cinderella" is now available on glorious 12" vinyl!

You can get it from us if you are in the US or Canada: https://thesplitsquad.bandcamp.com/

For our worldwide friends, please visit our label in Spain, FOLC records: https://folcrecords.bandcamp.com/


New album, "Another Cinderella" finally arrives!!!
Monday, December 20, 2021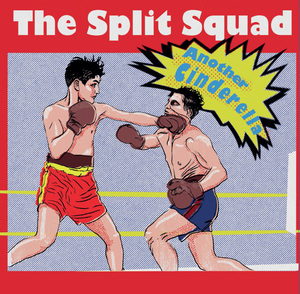 Just in time for Christmas, and all those absurd "end of the year" lists, the Split Squad finally releases it's 2nd full-length album, "Another Cinderella". Available now on CD and digital formats (vinyl on the way!), it consists of 12 blasts of Big Dumb Rock, from America's least famous Supergroup!
The Split Squad's Lockdown Lowdown! Episode 1
Monday, May 18, 2020
Hello Friends! We hope this finds you well; safe and sound in your own bunkers of choice. We've been social distancing like champs, but I thought I'd take a moment and let you all know what we've been up to in our own hideouts. This is the first of hopefully several installments, so keep checking back!

First off, Clem will be participating in the annual Joey Ramone Birthday Bash, on Tuesday May 19th, 8:00 PM ET. As you can likely guess, it's going to be a little different this year, as the whole thing will be conducted online, live streamed via Facebook. The lineup is crazy, you can enjoy it in your pajamas, and they're raising money for the Joey Ramone Foundation for Lymphoma Research! Check out Joey's official Facebook page for more info: https://www.facebook.com/joeyramone

Our Man at the Console, Josh Kantor, continues his critically acclaimed and highly entertaining "7th Inning Stretch", everyday at 3:00 PM (ish), again live streamed via Facebook. Josh and his producer, The Reverend Mary, spend about 30 minutes everyday taking requests from folks online, and playing them back, ballpark organ style. He's received crazy press on this, from The Boston Globe, to the Washington Post, and CBS News, and it's all to help raise money for food banks across the country in this time of trepidation and uncertainty. It's great fun, and try as you may, you CANNOT stump Josh. Check it out every day at 3:00 PM ET: https://www.facebook.com/7thinningstretch2020/

Michael has been burrowed away in Red Chuck Studio, working on the next Split Squad album, as well as a bunch of other projects. More on that in upcoming episodes , but a couple of note at the moment are a new single by The Cynz that he produced, "Run From The Fire" (https://www.reverbnation.com/thecynz/song/31732526-run-from-the-fire-dawsonseiz), and he pitched in a little upright bass to our pal (and producer!) Scott McCaughey's solo release Scott the Hoople , "Sad Box and Other Hits". The latter was written and recorded entirely in quarantine, in just 2 weeks (!!), and is available via Bandcamp: https://scottthehoople.bandcamp.com/album/sad-box-other-hits.

That's enough for now, but we've got lots more in the pipeline to tell you about in upcoming installments, including some new Split Squad stuff, new Minus 5, and a whole lotta Keith Streng! Be safe y'all. Keep your wits, and wash your hands!!!

Michael, Keith, Eddie, Clem, & Josh
Spring 2020 Tour Dates!
Saturday, February 8, 2020
Winter was so mild that we barely got to hibernate! So we are all set to rock! Join us on a brief romp through the Northeast, beginning with a VERY SPECIAL show in Lancaster, PA, on March 8th. Michael & Clem will join a host of local rock luminaries to celebrate the 10th Anniversary of The Susan Giblin Foundation (the animal welfare charity founded after the passing of Michael's wife in 2010) with an evening of music by The Cars! Then it's off to NJ and NY for some typical Squad mayhem. Check the tour dates page for details!!
New Split Squad Music Now Available!
Wednesday, September 5, 2018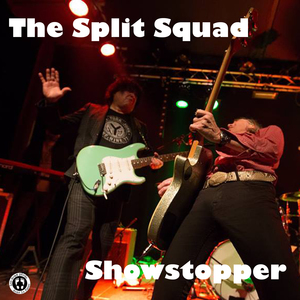 We've got new music available...FINALLY!!

Three new songs, comprising the "Showstopper EP". The first, Showstopper, is a raucous Keith Streng number reminiscent of the MC5 and The Stooges. "Stop Me (If You've Heard This One Before)" is a garage stopmer from Michael, with some wicked Munoz guitar theatrics. And the 3rd is a cover of the Bobby Rush greasy classic form 1972, featuring the one and only Eddie Munoz on lead vocals!

Digital only, available via CD Baby, Apple Music, iTunes, and Amazon.
Now Hear This... is now Available in Europe!
Thursday, December 3, 2015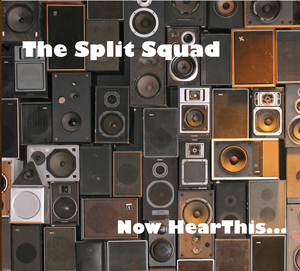 Our debut album, "Now Hear This..." is now available in Europe, through the lovely and cool people at CLOSER RECORDS!!
The Split Squad's debut album, "Now Hear This..." is now available!!!
Wednesday, January 22, 2014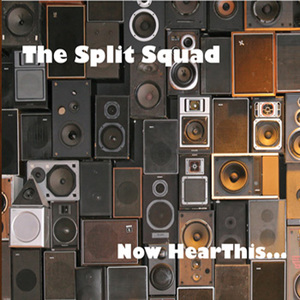 After a long wait and much logistical maneuvering, our debut album, "Now Hear This..." is now available to the general public!!

You can purchase the CD or digital download from CD Baby, Amazon (digital only), or directly from our website here, by clicking on the MUSIC tab.

Get yours now! Buy one for a friend!


New videos posted!!!
Tuesday, March 4, 2014
Check out Michael talking about The Split Squad on the Five Gallon Sound Podcast!!
Monday, December 2, 2013
A fun little interview about the origins of The Split Squad!!


Rescheduled France Tour Dates!!
Thursday, March 17, 2022
Ok, France, let's try this again!

June 4th, 2022 St Hilaire, CBGB Sion
June 5th, 2022 Paris, Point Ephemere
June 7th, 2022 Bordeaux, Relache
June 8th, 2022 Montpellier Secrete Place TAF
June 9th, 2022 Perpignan, TBA
June 10th, 2022 Cransac, Le Staff

Let's DO IT this time!
Check out this great litttle interview with our engine driver, Clem Burke!!
Wednesday, November 20, 2013
http://metrotimes.com/music/motor-city-five/clem-burke-1.1588175